It would be no suprise to hear I have a sweet tooth. Well evidently I like food the amount of food talk that goes on around here. But when it comes to chocolate, there's no holding back.
In an effort to eat chocolate responsibly, it was decided (by my friend) that we should create our own dark chocolate creations to nibble on all afternoon in the office. And thats how these little blobs of dark chocolate, fruity, nutty goodness came about.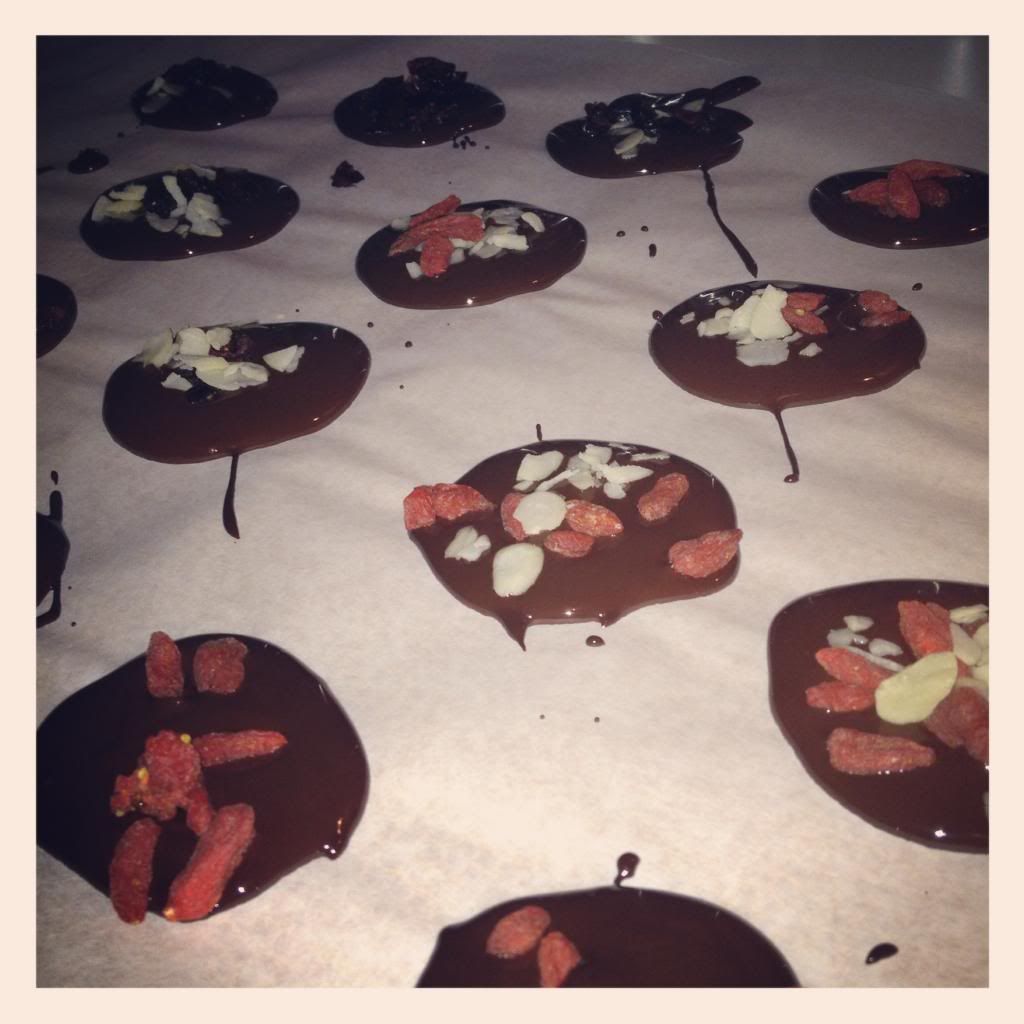 Dark lindt chocolate, with almonds cranberries and goji berries. Lets just say they didnt last long.
(and I know we didnt actually make any chocolate, rather we just assembled it, but honestly, domestic goddess status is really not that great anway).