I am pleased to shout about my 2nd guest post in as many weeks; these ladies are really helping me out since my laptop situation went from bad to worst and im lucky if I get some internet time each day (my goodness I miss pinterest and my bloglovin reader has gone through the roof - there is no way im ever going to be able to catch up!). Today it's Vanessa who I met through the Better Blogger Network. She blogs over at
Vanessa Chloes World.
and has been kind enough to share her thoughts on long distance relationships as she prepares to enter one.

Long Distance Relationships #2



EMBARKING ON A LDR - I came to university knowing that I would work hard to build a strong and unique degree in History, Archaeology, and Heritage BA to achieve my ultimate goals in life. This is me:
Spot the map in the background? I've had that for as long as I can remember, and I know without a doubt that I would make the most of my university debt and take the opportunity to do a free year abroad to continue my studies.
So university came around quick, and I am now in my Second year, and this very morning I receive an email asking for my passport details, as Maastricht University in the Netherlands has been asking for them, all in preparation for starting a years worth of European Studies in September.
I jump for my passport left on the bedside table along with a guide book to Europe, and as I do it I accidentally nudge a lump in my bed. He mumbles something, and turns over to continue his peaceful sleep. This is the part of university that I did not expect.
Within the very first two weeks of university I get my very first boyfriend. It is a shock to anyone who knows me, as I had always had an interest in furthering my own knowledge over boyfriends any day, but when I see this person on the very first day of university I know that I want to be with him.
One and a half years later and here we are, he is my best friend and my biggest support in life. There is so much in my life that I would not have coped with if he wasn't there, and I truly credit him for shaping me into the happy person that I am today.
So how will this change when we spend one year apart? Not only will I lack a boyfriend to go to when I have difficulties adapting to a new country but I will also be missing my best friend; the person who seems to know every joke to make me feel better.
I am truly going to miss this man, but other than knowing that I will miss him I feel nothing at all. I don't feel like our relationship will be ruined:

I trust him full stop, if anything the space will probably make us appreciate each other more.

And we both know communication is key, and I know that we will never run out of things to talk about, where there is a will there is a way! Knowing that improving my CV in turn leads to better things for the future means a better future for us both, and a future together is our mutual aim.
He admits that it is getting harder and harder to positively encourage me to go, but he knows that it is going to be a brilliant experience for myself. My boyfriend may have changed my aim for the future, but it has not stopped me from taking a leap into the wider world, and I don't think that people heading into LDR's should be put off from bad stories, if you have the three basic foundations to any relationship – trust, communication, mutual goals – then I don't believe there is room for doubt!
I also look to history for a final word of inspiration, "where there is a will there is a way":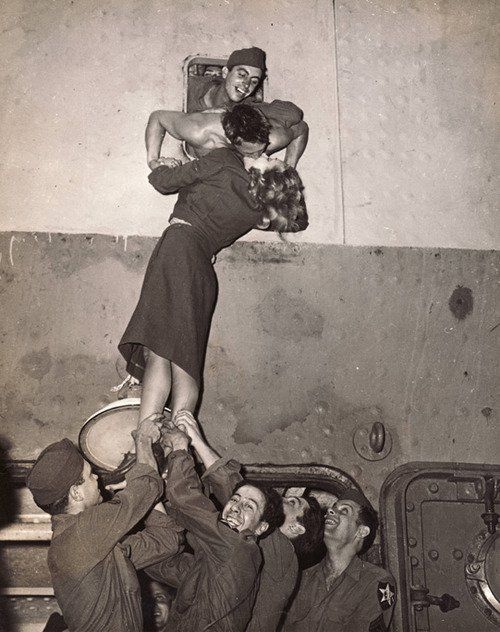 source: Tumblr
Visit me at

vanessachloesworld.blogspot.co.uk

, Vanessachloesworld records life, travels, and interests of a girl from Newcastle who moved to Wales for university to build a career in History. Current content includes photography from European travels, beauty products, and lots of pizza

.