One of the strongest memories I have from my childhood was the medicine my mum used to give us when we were sick (we are starting off a bit random but stay with me, I do have a point, I promise). Calpol was this bright pink, creamy medicine in strawberry flavour that tasted more like sweets than medicine.
I think I am probably too old to head into Boots and purchase Calpol, especially as I quite obviously do not have children old enough to be consuming the stuff. Lucky for me, my memories live on through my nose (I promise you havent been drinking any Calpol tonight!) thanks to
Lush.
Snow Fairy is a super creamy shower gel that usually comes out around christmas and then disappears again into the depths of Lush makers minds, not to see the light of day again until christmas rears its sparkly head.

The fact that this product is so illusive makes it so darn want-able. Luckily for me, a wonderful friend (who saw me writing about this product on my blog way back when) grabbed a little bottle for me and gifted me with it on my recent trip to London. You should have seen the sheer joy on my face as I ripped open the tissue paper.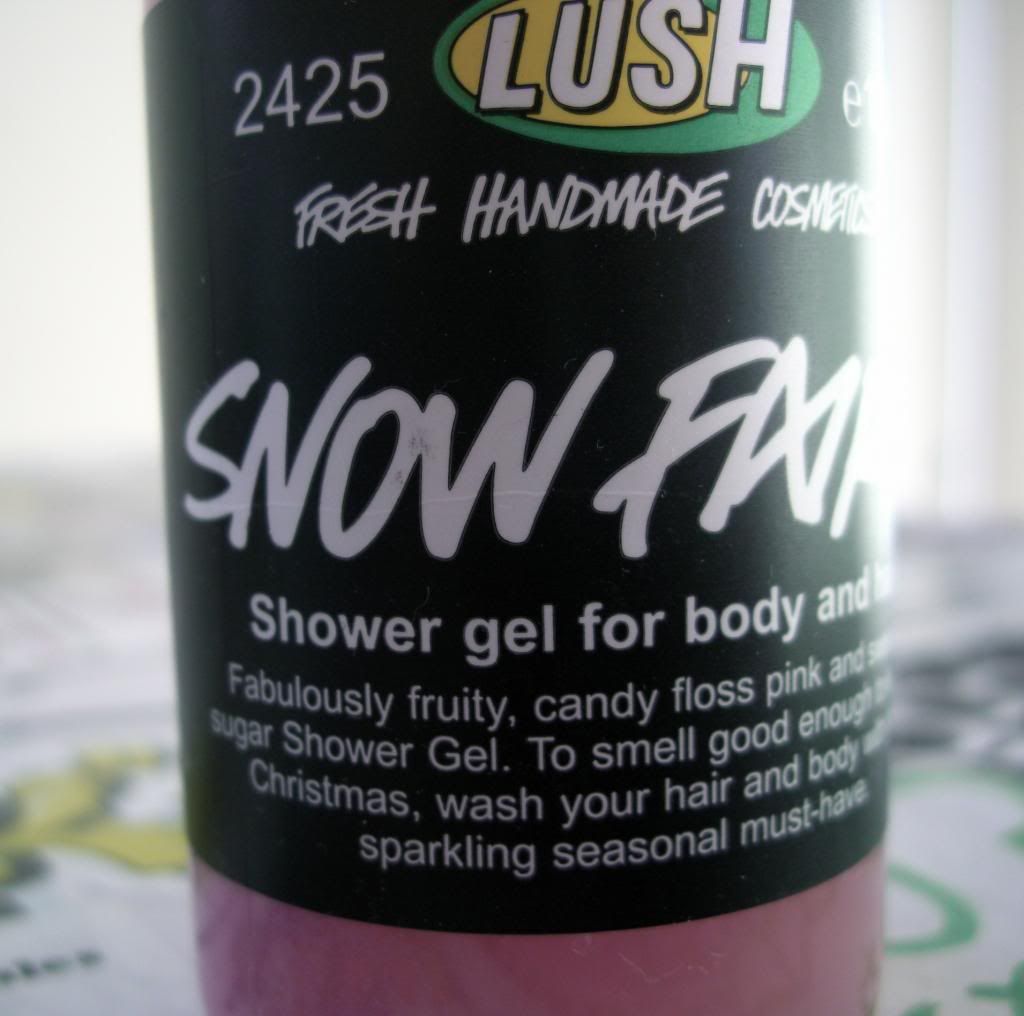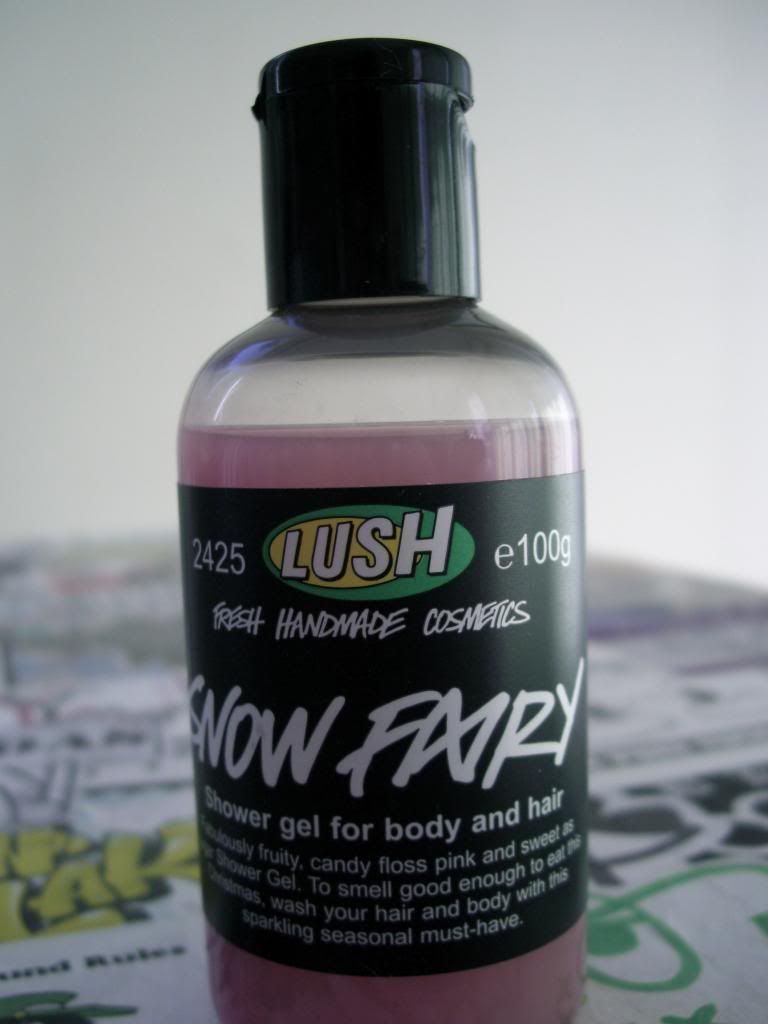 The bright pink gel foams up into a wonderful smelling wash and literally leaves my skin feeling squeaky clean, soft and smelling gorgeous all day long.
The wait is on til next christmas but anyone who has a Lush store nearby, this is a must purchase at least once.
So I did have a point after all. With such a great range of products, I loved to hear your Lush must haves!